THANK YOU SO MUCH TO ALL FOR COMING AND RAISING OVER £2500 FOR THE WONDERFUL HONEYPOT CHARITY
The 'Go-to' Christmas event for all the family ages 0-100. Come and boogie, bounce ,clap and sing-along to all the best family favourite Christmas songs like Rudolph and Frosty the Snowman performed by The Tin Pan Annie Band with lots of special friends like dancing snowflakes, smiley snowmen, reindeer and our very own giant dancing, singing Christmas Tree. Although it is aimed at the the under-fives, older siblings always have a great time too.
The shows take place in the main church, with no pews in the way so lots of space for buggies, wheelchairs and boogying. Comfy chairs for sitting too!
Show time is about 40 minutes. Bring your little ones, bigger ones, grandparents, godparents, friends and we would love to see your best Christmas clobber.
Our shows are always huge fundraisers for special children's charities that we love. This year all profits will go to the amazing Honeypot Children's Charity who provide respite breaks and ongoing support for young carers aged 5-12 years old. www.honeypot.org.uk
check out the youtube video of one of our previous shows to get an idea of all the fun on our youtube page' Tin Pan Annie Music '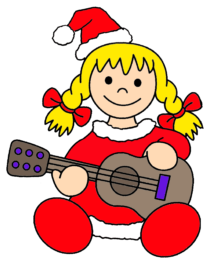 Christmas Show!
Fun for all the family!
£5 children 12 months and above
£10 adults
Under 12 months free
11.00, 2.30, 4.00
St Barnabas' Church
Clapham Common Northside
SW4 9SW